Comments Off

on Main Line Health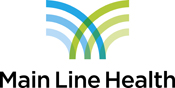 For over five years, Main Line Health (MLH) has proudly served as the Women's Health Sponsor of the Society of Professional Women (SPW). Like SPW, MLH values the endless contributions of women of the Main Line and beyond to keep our communities strong and healthy.
MLH is also a long-standing partner of another important organization for women—the American Heart Association (AHA). Our long-standing and passionate support of the AHA's Go Red for Women initiative reflects our long-standing commitment to providing the community, and women in particular, with personalized, advanced cardiovascular care.
February happens to be heart month, and along with the AHA, MLH uses this time to remind our communities that heart disease is the #1 killer of both women and men in the U.S. To advance our mission to combat heart disease in the region, MLH recently debuted the Lankenau Heart Institute, a premier, comprehensive cardiovascular medicine and surgery program. The Lankenau Heart Institute brings together the clinical expertise of all four Main Line Health acute care hospitals and community cardiology practices to ensure that patients receive a level of quality, service, and experience that is unprecedented in the region. Through the coordination of services System-wide, the Lankenau Heart Institute delivers preventive, diagnostic, therapeutic, and rehabilitative cardiovascular services at each of our locations, including Lankenau Medical Center and Bryn Mawr, Paoli and Riddle Hospitals. More information on MLH's and the Lankenau Heart Institute's Heart Month activities are available here.
In addition to our Heart Month activities, Main Line Health hosts events every month that span from the informative, like health education and wellness seminars, to the fun, like fitness classes, cooking demos, and more. To stay up to date on these events and the latest health news, register for our free monthly Well Ahead e-newsletter by clicking here.
Later this month, SPW will welcome our very own Dr. Marisa Weiss, radiation oncologist and Director of Breast Health Outreach at Lankenau Medical Center and the president and founder of Breastcancer.org to discuss breast cancer risk and prevention tactics. We value these opportunities to bring critical health information to the 4,000 members of SPW, and MLH is here to provide superior care in all areas of medicine should the need arise.
On behalf of MLH, thank you to SPW for all your efforts to promote and strengthen the health and well-being of women in the communities we serve. Last but not least, best wishes for a happy and health Heart Month!
Mike Buongiorno, Chief Financial Officer, Main Line Health